Yep, you read it right
Addyson
is 5 months old today!!!!
I can't believe that five months ago we were in the hospital holding a brand new baby...a 7 hour old baby to be exact!!
Here she is a big 5 month old!
(no, that isn't her real eye color...I accidently erased her eye color and the whites...not just the whites...I need to fix that!)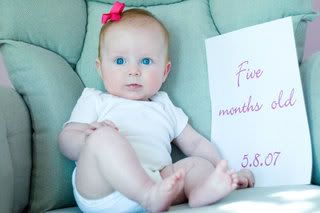 and this is what 5 month
olds
do when you put a piece of paper next to them...
she used to just sit there...now she moves!!!!
Here are a few more of the big 5 month old!
This is Addyson doing her new favorite thing...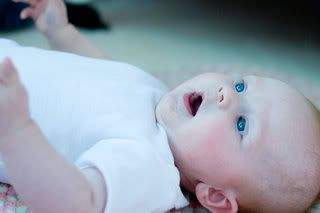 watching the trees move!
She was having LOTS of funny biting her lip today...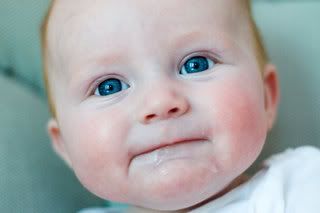 Ahhhh...she is so adorable!!!!!!!!!!!!!!!!!!!!!!!!